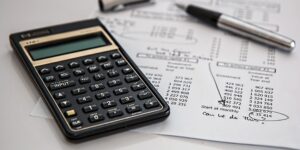 Research and monitoring of product sales market in the EU and other countries around the world
Polsaros carries out both purchasing and sales of raw materials based on negotiated commercial agreements. We prefer such contracts to be multi-annual and to contain standard provisions on competitiveness like most favorable nation, meet-or-release, continuous improvement factors.
Polsaros strives to work out competitive purchase and sales prices during trade negotiations, valid within the longest possible periods. For products made of raw materials listed on commodity exchanges, company applies provisions on price formulas.
Payment terms and conditions are adjusted to the needs of Customers and Suppliers under negotiated contracts. Our company practiced financing thorugh deferred payment methods or both types of factoring. We have many years of experience in issuing electronic invoices (including those entered into systems/portals used by Clients).
Polsaros has an established and long-term cooperation with customs agencies in all Polish ports with container terminals, as well as in ports of ARA, Bremerhaven and Hamburg.
For many years we have carried out sales of our raw materials through consignment warehouses located in EU member states under the DDP conditions, based on the tax registration numbers obtained in those countries.
Polsaros employees constantly supervise the quality of delivered feedstocks in line with agreed technical specifications and periodically (or according to customer requirements) present a full statistical analysis of the shipments. Polsaros has implemented a system of continuous market analysis of all raw materials that are in company's portfolio. It also systematically conducts benchmarking of all potential competitors in order to optimize commercial offers and develop new products together with their manufacturers.